Ecommerce App Development
Services
The globe is now experiencing an Ecommerce boom, but do you know what is causing this growth? Apps for Ecommerce!
Ecommerce applications aid your business by establishing a single place where customers can examine all of your items and their associated information, and make quick payments.
Zenkoders has been a partner in several prominent Ecommerce mobile app solutions till now, helping businesses to enhance conversions and engagement significantly. Zenkoders is the best choice if you are seeking an Ecommerce app development firm that offers innovative Ecommerce mobile applications and solutions. We guarantee excellent service since we have the greatest in-house and Ecommerce app development team. With a grade of pure professionals, project completion is always on time and strictly adheres to coding standards. We have a qualified and experienced team of developers who specialize in Ecommerce app development. We will collaborate with you to develop Ecommerce software that is relevant to your demands and business objectives. You may be confident that your Ecommerce business solution will be the industry leader with our Ecommerce app development services.
How Much Does It Really Cost to Create an
Ecommerce App?
Ecommerce application development is far more complicated than other types of application development since there are so many factors to consider.
Here are the most important ones:
01- Fundamental Or Advanced 
The Ecommerce app you want to be produced might be quite simple and elementary in nature, or if you want a big-scale, fully customized digital marketplace, you will want a sophisticated level app. The cost of simple programs will be quite modest, while the cost of more sophisticated-level apps can be rather costly.
02- iOS or Android
The price of your Ecommerce app will vary based on the platform you choose. Each platform has a different development cost, and you must give this element a lot of weight.
03- Development of Hybrid or Native Apps 
Native apps are far more sustainable than hybrid apps, but they are also a lot more expensive.
04- Feature Integration
Specialized features such as chatbot integration or social login can significantly increase the cost of the app, and as the list of such features expands, so will the entire app cost.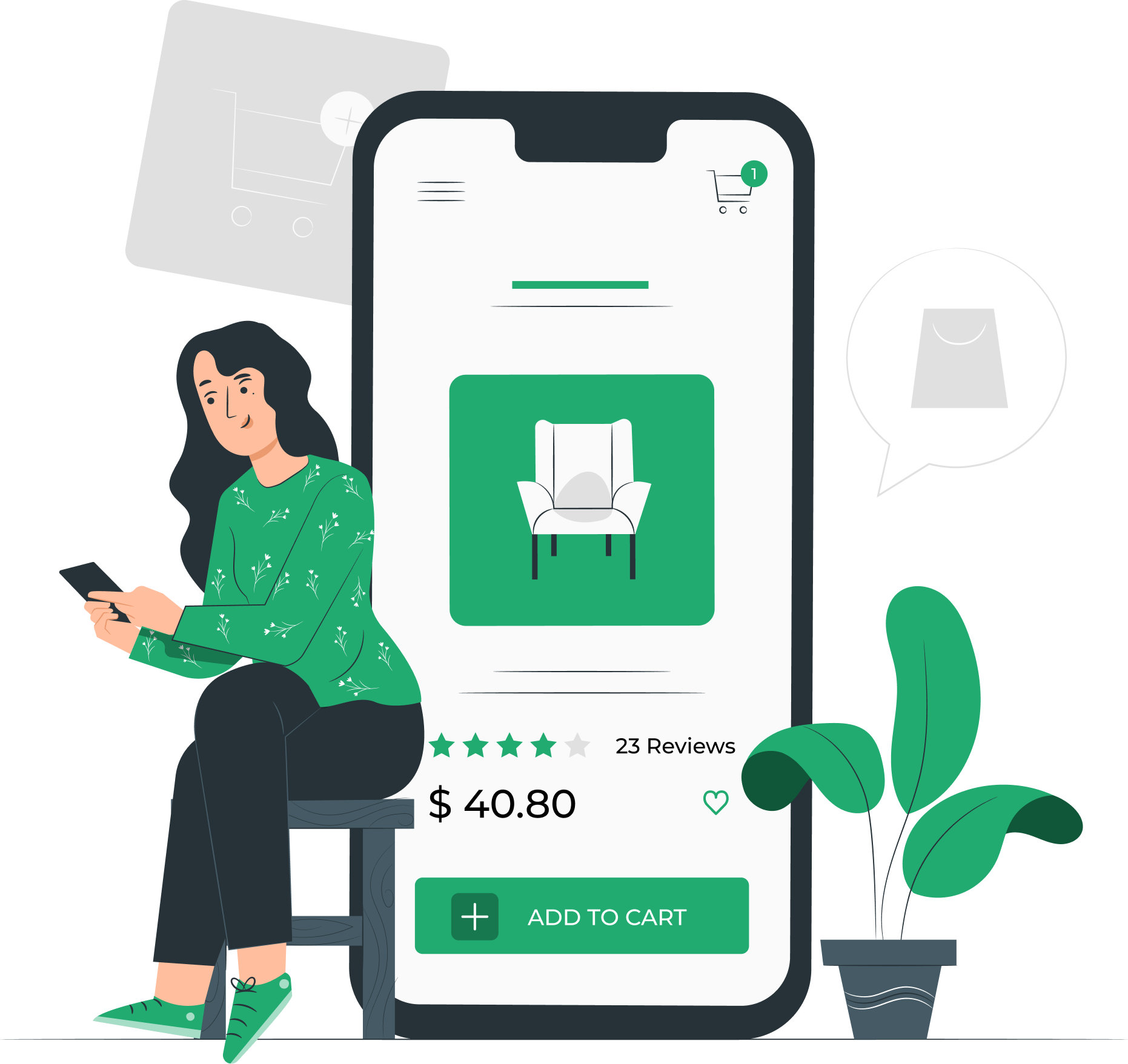 Creative Ecommerce app development services
Our E-commerce App Development
Process
Zenkoders is a leading Ecommerce App Development Services company that specializes in the design of one-of-a-kind Ecommerce mobile applications and solutions. We have a team of experienced and competent developers that are industry specialists and can provide you with the best Ecommerce app development services. When it comes to developing Ecommerce apps, we follow a procedure that comprises the following steps:

STEP 1: Conducting Research, Analyzing Data, Planning, and Developing a Strategy
Our Ecommerce professionals begin by learning about your company's needs and goals. To find the finest Ecommerce solution for your company, we do comprehensive research and analysis. Based on our results, we construct a comprehensive plan and strategy outlining the full Ecommerce growth process.

STEP 2- Design and Development
We feel that design is critical to an Ecommerce app's success. Our design team provides user-friendly and appealing designs that allow users to easily browse the app and make transactions. Following the completion of the design, our development team begins work on the ecommerce app. They employ cutting-edge technology and techniques to create a high-quality and resilient Ecommerce solution.

STEP 3- Testing and Quality Assurance
Following the completion of the development process, our testing and quality assurance team inspects the Ecommerce app for any faults or problems. They also test the app to make sure it works on all devices and platforms.

STEP 4- Support And Maintenance
We deploy the Ecommerce app on the App Store and Google Play after it has been extensively tested. We also offer maintenance and support to guarantee the software functions smoothly.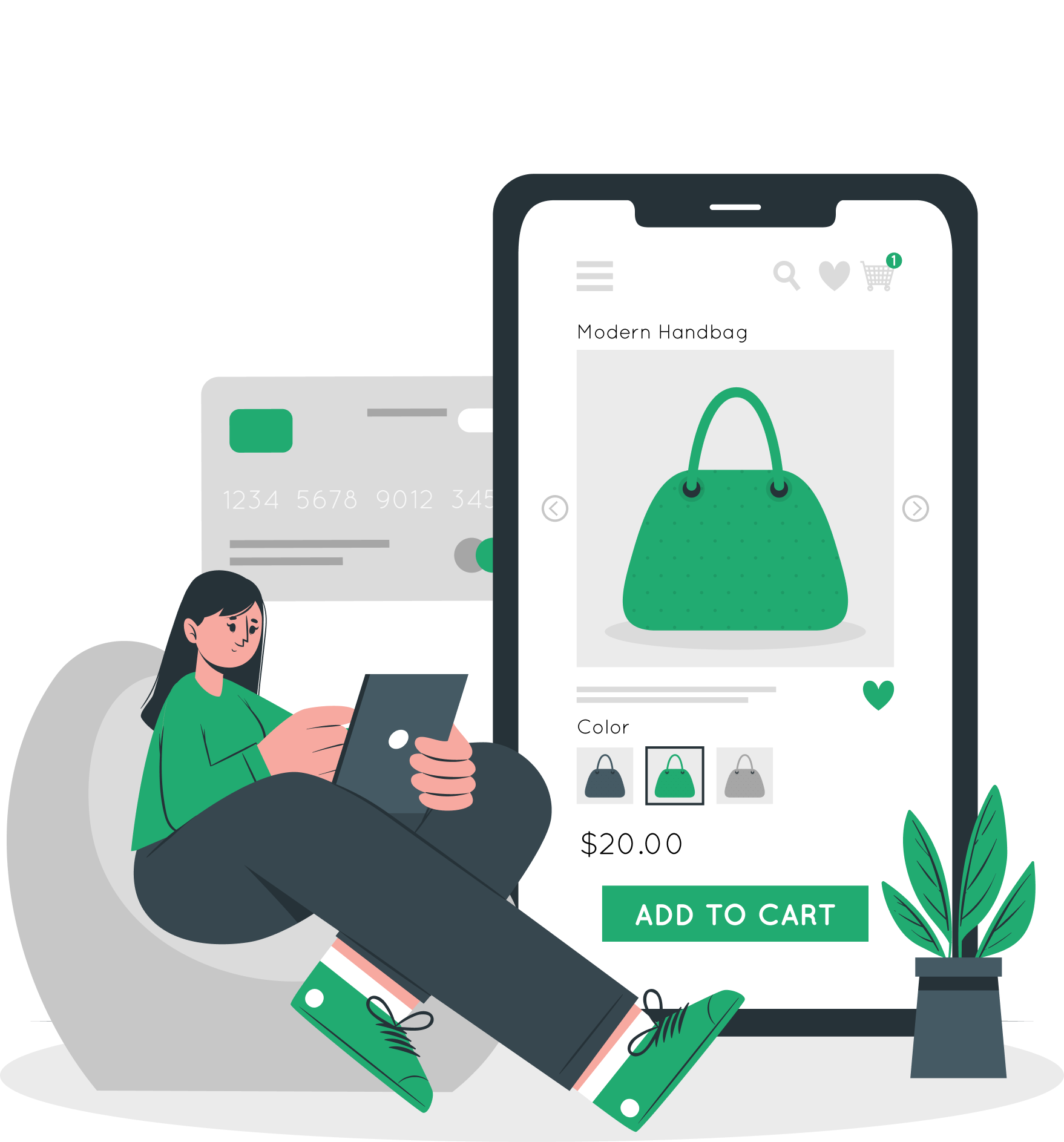 Best Ecommerce App Development
How Many Different Types of Ecommerce Apps Can
We Create?
Ecommerce applications are valuable for more than just B2C enterprises. They are currently being used and designed to accommodate all types of digital customer interactions. Whatever you want to sell, you can accomplish it with Ecommerce software.
Zenkoders can provide you with the following Ecommerce application development services:
Building an e-commerce app can take anything from a few weeks to several months, depending on the size and complexity of your e-commerce project.
The cost of e-commerce app development services varies based on the size and complexity of your project. E-commerce app development services, on the other hand, can cost anything from a few thousand dollars to several hundred thousand dollars.
Data breaches are one of the most serious security threats associated with Ecommerce platforms. This is possible if hackers obtain access to your customer's personal and financial information.
Yes, we provide completely customized Ecommerce development services. We prioritize your ideas and concerns and take them into account at every level of the development process.
Yes, we can promise you that your project will be led by a devoted and passionate team of experts in many fields.
Tell us about your
project
Let's create something incredible together.
You've come to the right place. 
Fill out the form below and discuss your project with us!