Does the WordPress platform only serve as a resource for new developers?
When it comes to WordPress sites and web developers, the question is whether to code or not to code. There are those who embrace today's digital world and choose to use WordPress to make their job easier, and those who refuse to use it, believing it is child's play with limited features and functionality. So, do they make use of it?
But, do professional web developers build websites with WordPress?
Yes, WordPress is used by the majority of professional web developers to build websites, but not all websites. Only an experienced web developer understands when to use it as it also depends on the client's requirements.
To better understand whether a developer would use WordPress, let's first define what it is and how it affects the web.
WordPress is one of the most widely used content management systems on the internet. It is used by users and programmers of various levels of experience to quickly build websites. Experienced and professional web developers, on the other hand, usually have a variety of advanced tools to choose from, which may be more powerful to build and run complex websites.
Because it is free and open-source, anyone can study, use, copy, or otherwise modify the software without the need for a license of any kind. Additionally, it implies that the source code is publicly accessible, which encourages users to voluntarily modify, enhance, and develop the software.
The key benefit of why a web developer would choose WordPress is its simplicity and ease of integration. Because they are considerably simpler and quicker to construct, tweak, and maintain, whether the developer has substantial skills in coding or not, it is known that about half of the top websites in the world utilize WordPress. Let's take a closer look at these elements by pointing out the main reasons why professional developers use WordPress:
WordPress is Free

It's easy to use.

It's completely customizable.

Its SEO friendly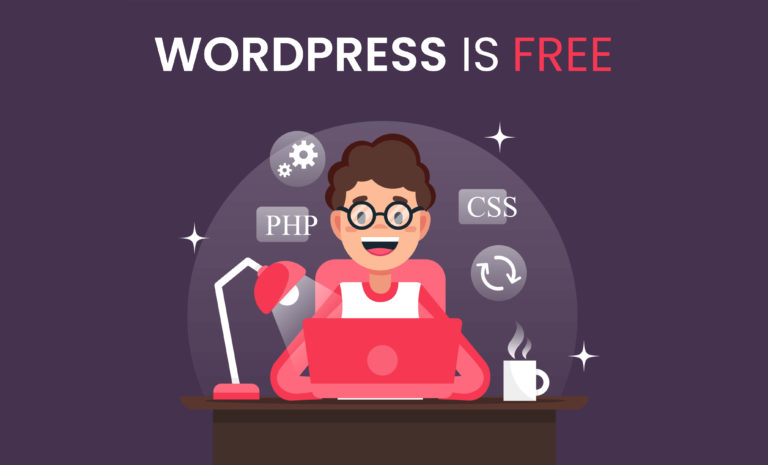 Using all the above elements, what kinds of websites can be developed on WordPress?
Blogging site for influencers

Startup/ business website for entrepreneurs

Online store

Membership website

Online education website for teachers
Does mentioning the categories above, all of which can be built using WordPress, imply that the others cannot?
Seemingly, yes, You can NOT use WordPress to create Amazon, Netflix, or Facebook!
As such, WordPress is not a viable choice for significant web applications that require the online delivery of complex features and highly customized logic. This restriction is one of the main features of WordPress that some developers dislike, among many other things.
The Bottom Line:
It may be a rewarding and enjoyable career decision to work as a WordPress developer. WordPress development can provide the revenue and freedom you need, but it will demand that you commit time and money to learn and experiment.
Therefore, for our client's feasibility, at Zenkoders, we have experience developing fault prove websites for a wide range of projects and can provide you with a fully functional website for your required niche. If you're thinking about creating a WordPress website or have any questions, please fill out the contact form.