Yield-bites is a B2C mobile application designed for the nutrition maintenance of the human body to keep the person healthy by making every calorie count.
It is a tool that allows the user to weigh every consumed food into calories and micronutrients which helps the person to monitor and maintain a healthy lifestyle.
Front End: React Native | Backend: MongoDB | Duration: 4 months | Region: USA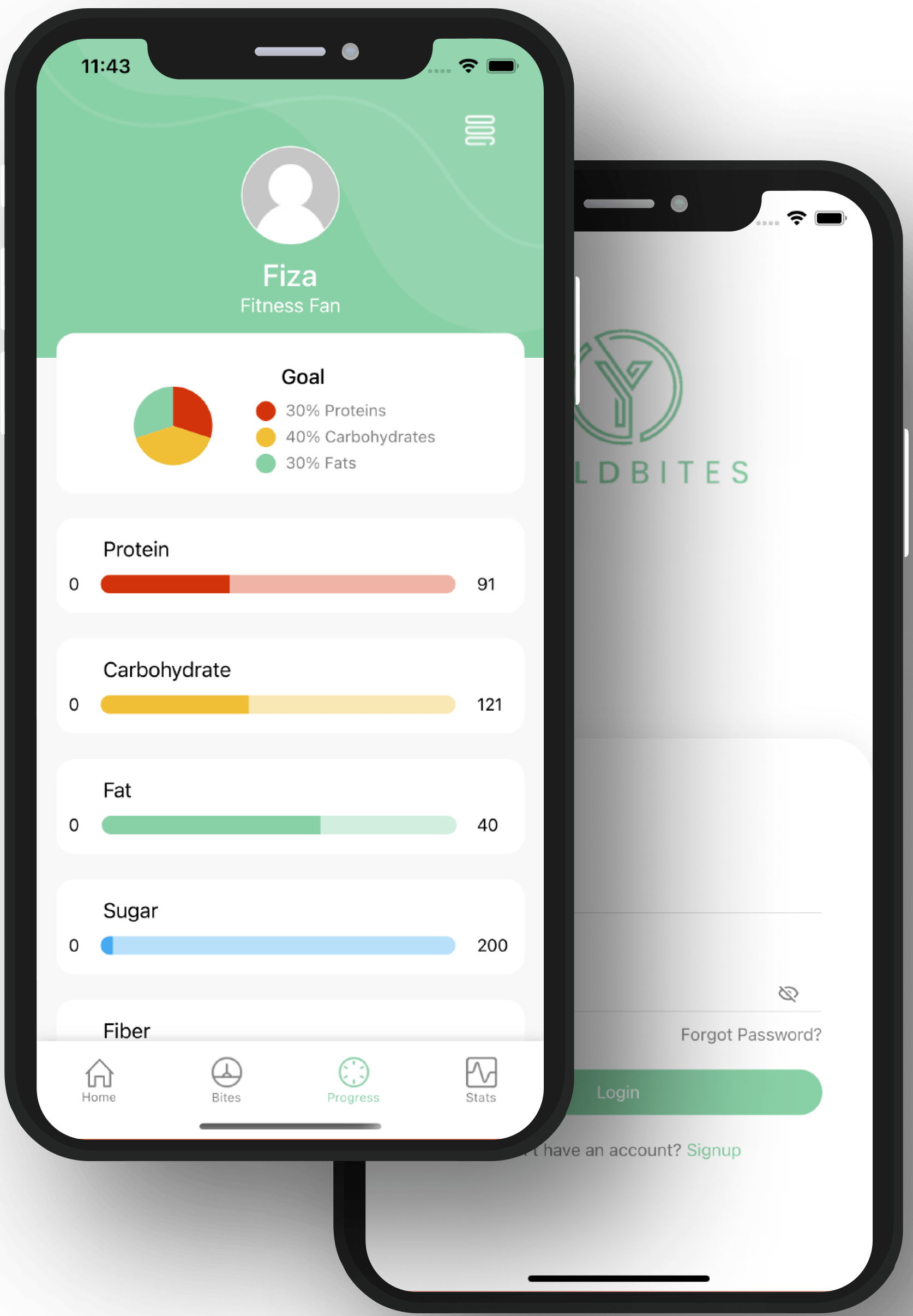 Our client wanted to design a product that could perform the function of a nutritionist and provide the user with information and guidance regarding maximal calorie utilization at the individual level.
The project was designed to cater the needs of a healthy-conscious user who wants to adopt a healthful routine of consuming food within the prescribed limit.
Every health problem requires a healthy solution especially when it comes to physical fitness, and over or underweight issues a these problems are the root which leads to many dangerous and threatening diseases.
Therefore our team of expert developers came up with the idea of creating a digital solution for monitoring the health maintenance of the users.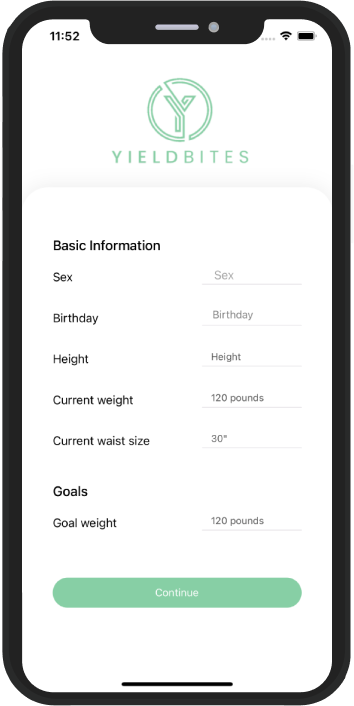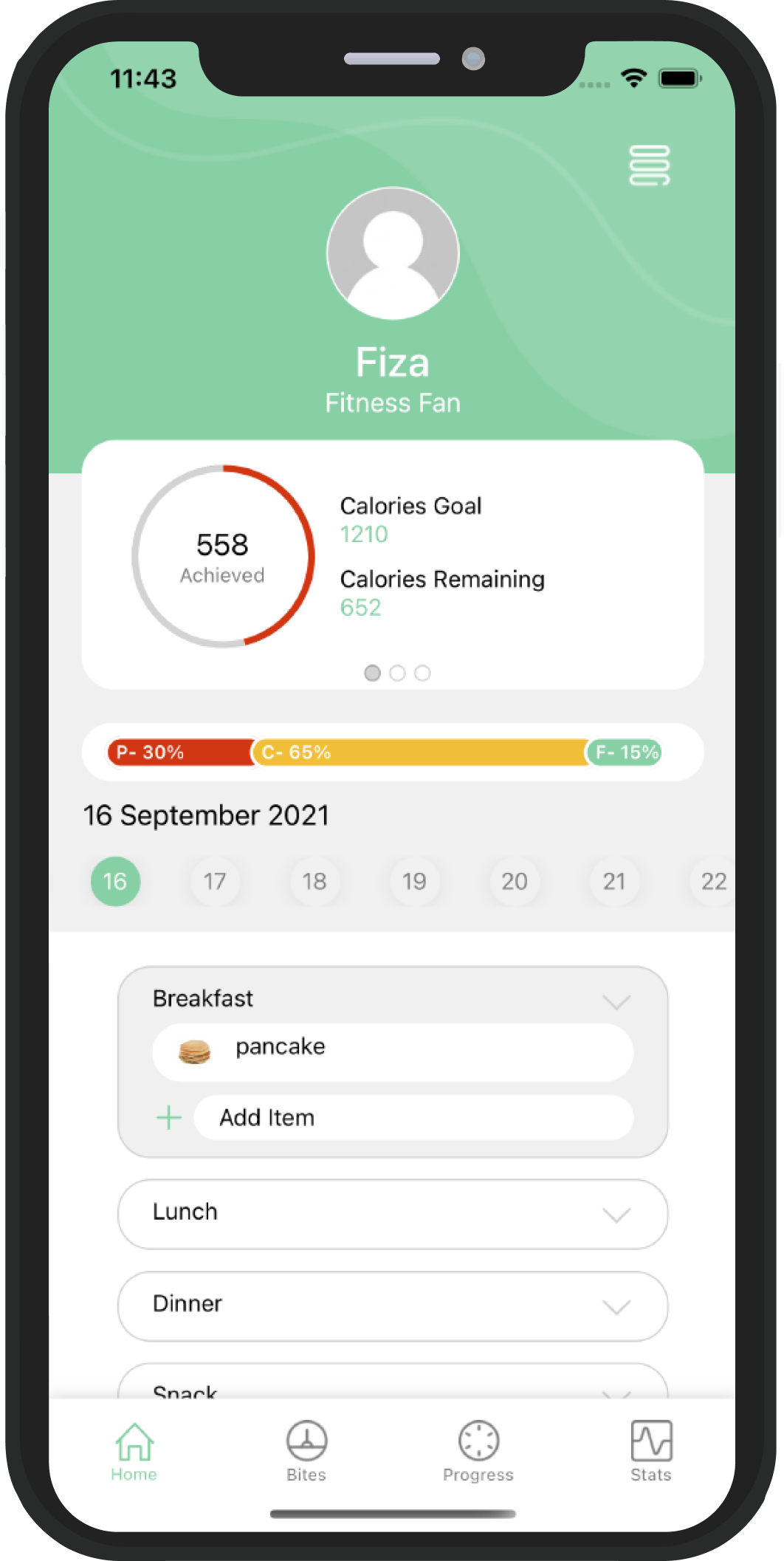 The Effective Functioning of Yield-bites:
A diet/ nutrition application where the user can input their age, height, weight, and goal (whether they desire to increase or decrease their weight).
Who doesn't needs a nutritionist these days? Yield-bites have proven to be that Go-To digital nutritionist which you can carry everywhere with your self. As a user, you can never be unsure about the number of calories you should consume or the type of food you should eat as yield bites provide an insight for the right calorie, at the right time and at the right place.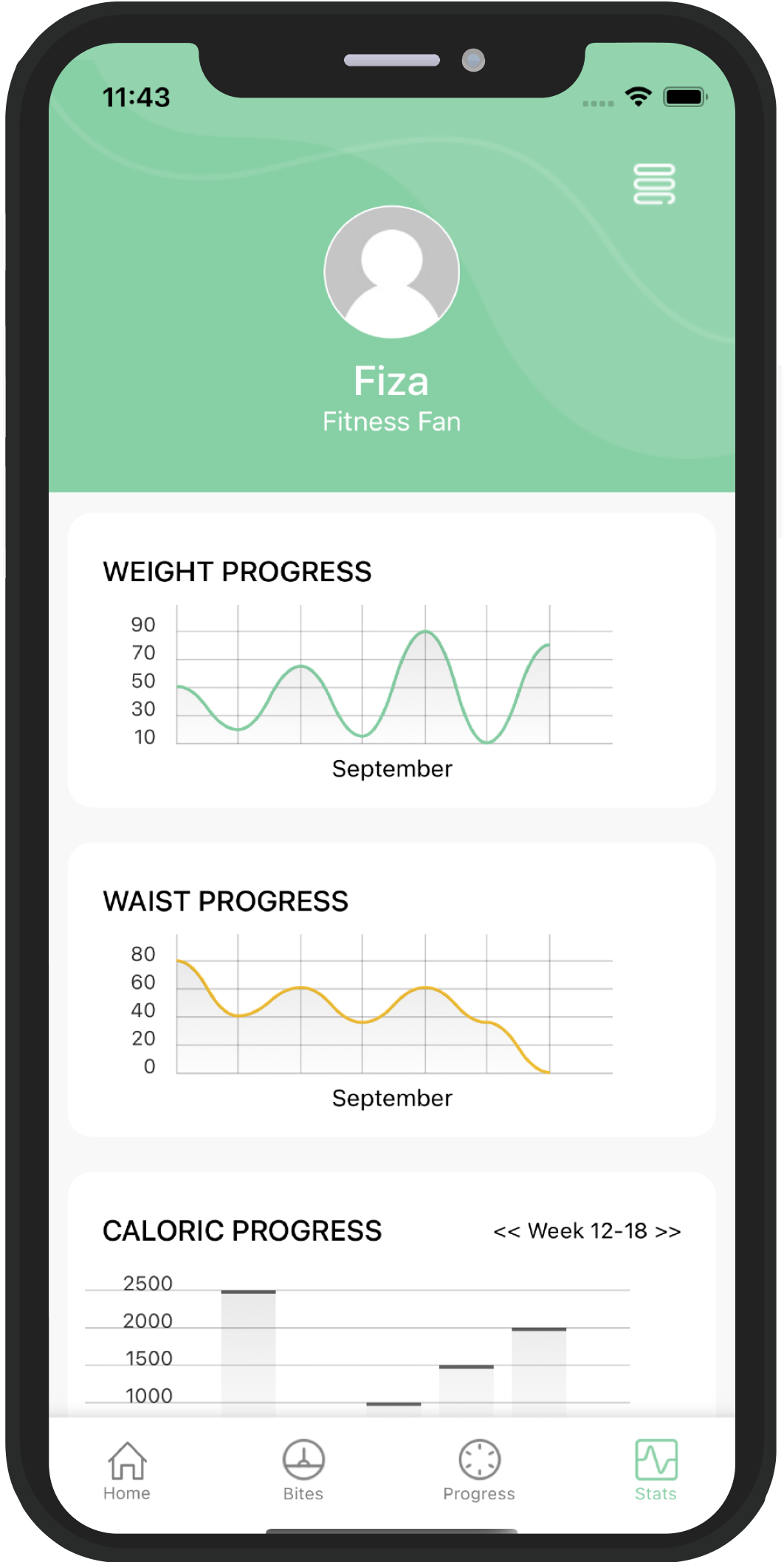 ABCDEFGHIJKLMNOPQRSTUVWXYZ
ABCDEFGHIJKLMNOPQRSTUVWXYZ
ABCDEFGHIJKL
MNOPQRSTUVWXYZ
ABCDEFGHIJKLMNOPQ
RSTUVWXYZ