Best
Healthcare App
Development Company
In the domain of healthcare, every moment matters. Are you ready to amplify patient experiences and optimize medical processes? Let us be your trusted healthcare app development services partner!


Ready to Embark on a Journey of Healthcare Evolution?
Let's Redefine Medical Experiences Together.
Discover our transformative healthcare app development services and witness the future of medical technology. Leverage the power of innovation to drive excellence in patient care and medical services.
Your Journey Towards Seamless Healthcare Begins Here
Our quest for transformation continues as we merge the innovation of healthcare app development with our seasoned developers. This opens up new horizons and unveils limitless opportunities ahead.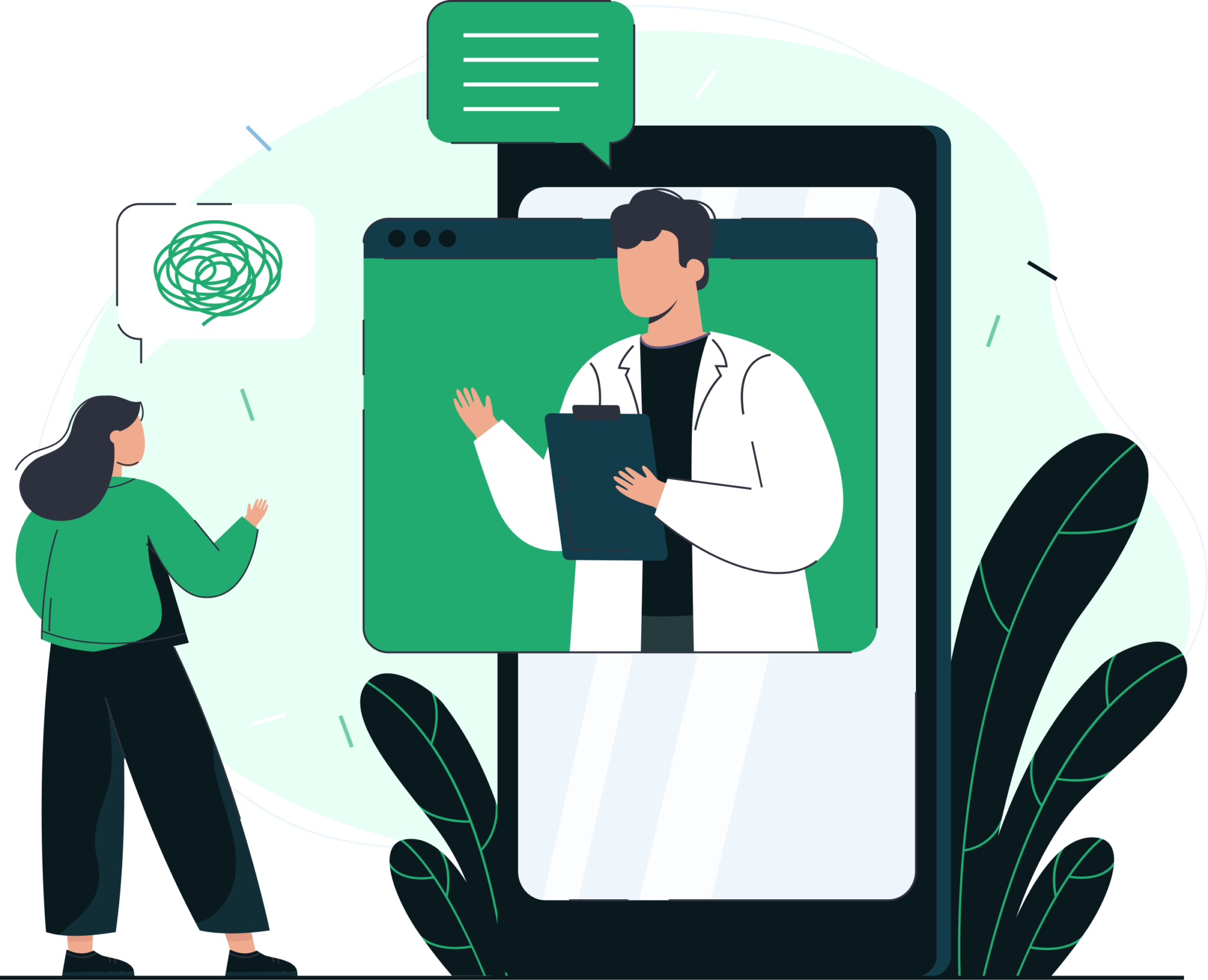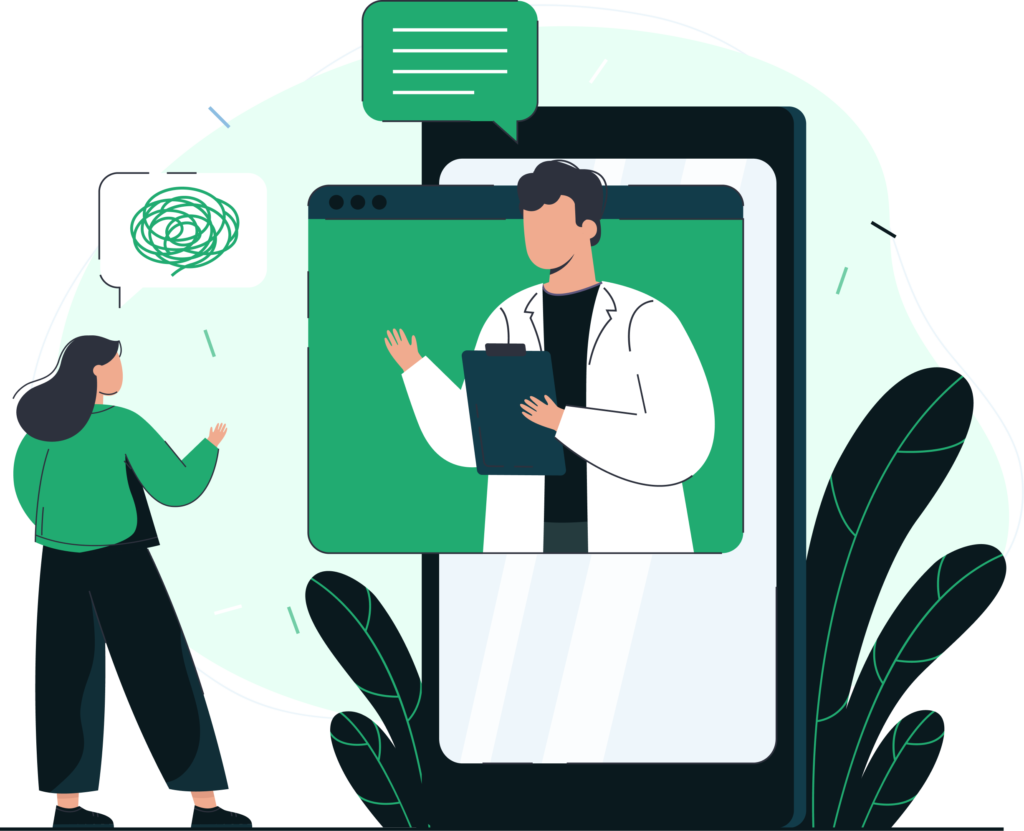 Ready to Transform Healthcare with Zenkoders?
At Zenkoders, we're more than just a healthcare mobile app development company. We're your strategic partner on the path to medical excellence. Join hands with us to reshape the future of healthcare, one app at a time.
Transforming Healthcare with Innovative App Development
Experience the future of healthcare with Zenkoders, where cutting-edge app development is reshaping
medical solutions for today's world.
Ideation
Design
Sprinting
Alignment
Compliance Assurance
Engineering Excellence
Maintenance
Ideation
Delving deep into your goals, target audience, and medical app requirements, our experts collaborate
to chart a detailed plan for a successful development journey.
Design
Sprinting
Alignment
Compliance Assurance
Engineering Excellence
Maintenance
Health at Your Fingertips with Zenkoders App Development Excellence
Embark on a journey of healthcare app development excellence with Zenkoders, a leading healthcare mobile app development company. Our dedicated team of healthcare mobile app developers offers a comprehensive range of healthcare app development services, from ideation to maintenance. We specialize in crafting medical apps that stand out, catering to your unique needs.
With Zenkoders by your side, you're on the path to a top-tier healthcare mobile app that exceeds expectations. Explore the possibilities today!
When you choose Zenkoders for your custom healthcare app development needs, you can expect:
Unlock a Smarter Healthcare Future with Zenkoders Today
Unlock the potential of the future with Zenkoders technology stack. Seamlessly blending iOS, Android, Web, AI, ML, and Blockchain, we're rewriting the healthcare narrative. Join us on this transformative journey towards a smarter, healthier world.
Healthcare App
Seamless Web Design
Blockchain Healthcare Integrity
Healthcare App
Are outdated healthcare systems holding you back? Unleash the potential of cutting-edge technologies with Zenkoders. Our iOS and Android development expertise transforms patient care, while AI and ML integrations revolutionize diagnostics. Say goodbye to healthcare hurdles!
Seamless Web Design
Blockchain Healthcare Integrity

Empower Your Healthcare App Develpment Services with Tailored App Solutions
Unlock the potential of your healthcare app with Zenkoders, the premier medical app development company. Our extensive expertise in the healthcare sector allows us to create customized solutions that precisely meet your unique needs and objectives.

Our focus on user experience ensures that your healthcare app is intuitive and user-friendly, enhancing patient engagement and satisfaction.

By partnering with Zenkoders, you not only get a healthcare app, but a strategic ally dedicated to enhancing the quality of healthcare services you provide. Let us empower your healthcare app development journey and bring your vision to life with precision and excellence.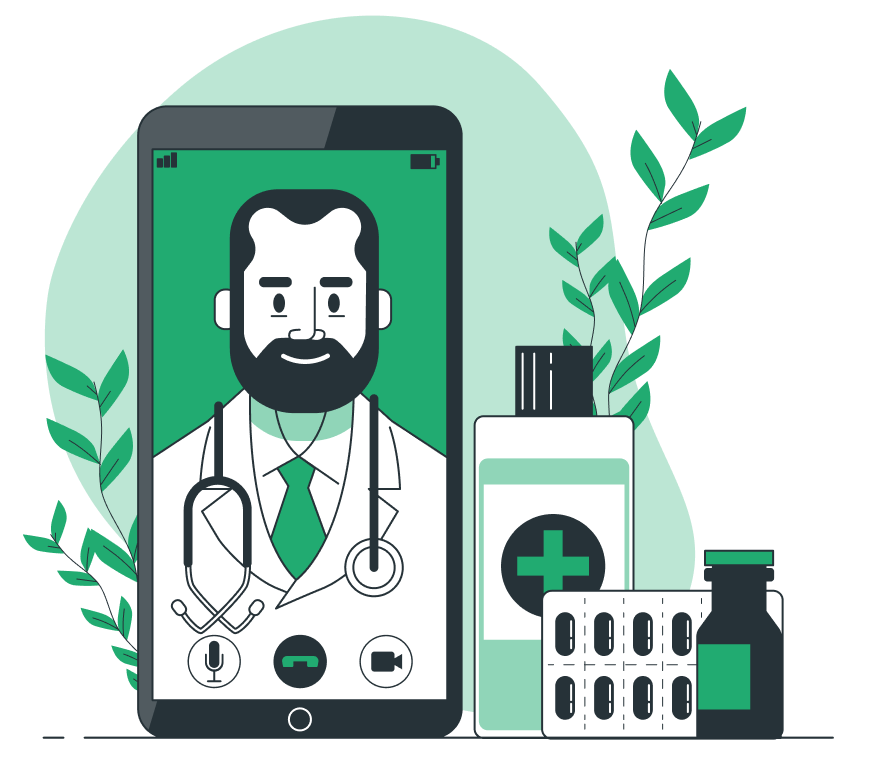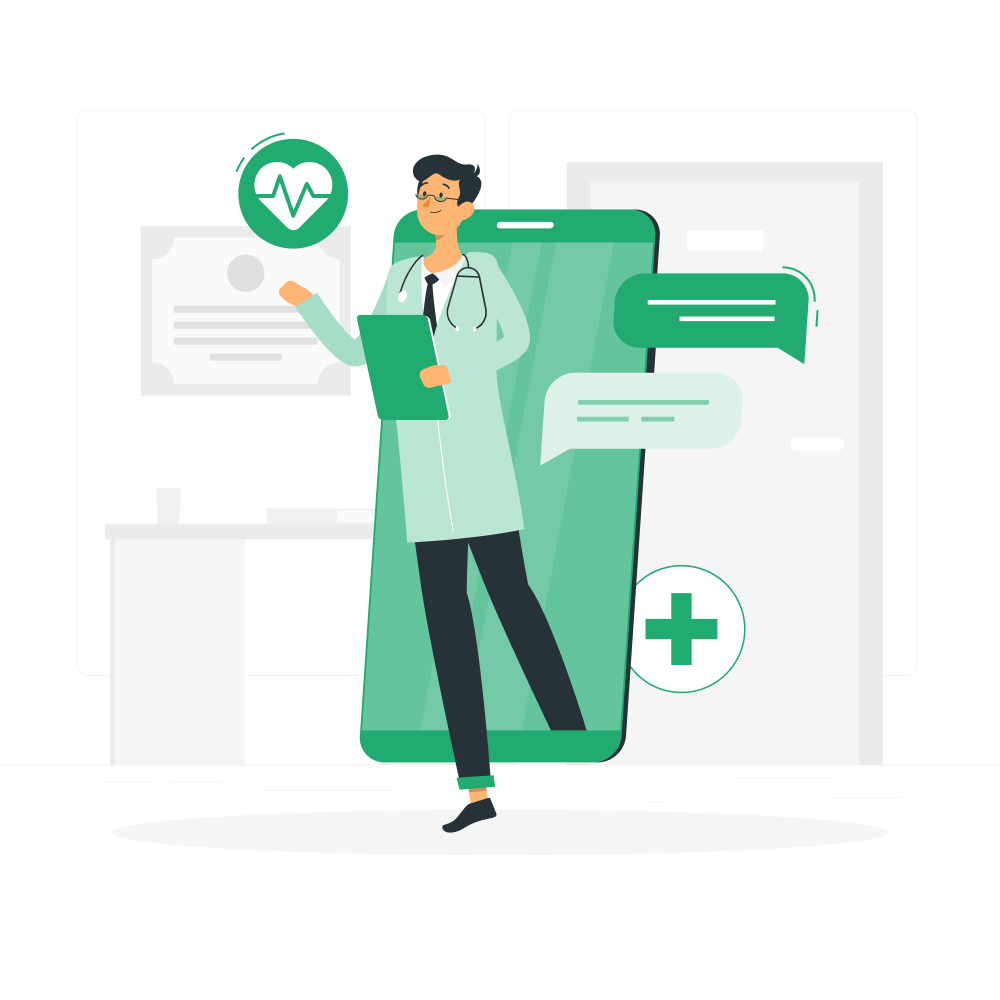 Revolutionize Care with Zenkoders Healthcare Development Services
Are you ready to:

✓ Enhance Patient Experience? Our web design and development prowess ensures easy navigation and accessibility for all.

✓ Empower Diagnostics? Leverage AI and ML integrations to extract meaningful insights from complex medical data.

✓ Secure Patient Records? Rest easy with our Blockchain technology that ensures privacy and data integrity.

Customized Health Solutions with Zenkoders
At Zenkoders, we transcend the role of mere app developers; we are the driving force behind a healthcare revolution. We invite you to join us in the endeavor to reshape the future of patient care by embracing innovation and personalized solutions.

Our core mission is to enhance the efficiency of healthcare delivery, advance diagnostics, and fortify the foundation of data security, all thanks to the unwavering expertise of our dedicated team. Together, we have the power to redefine the landscape of healthcare, one meticulously crafted app at a time.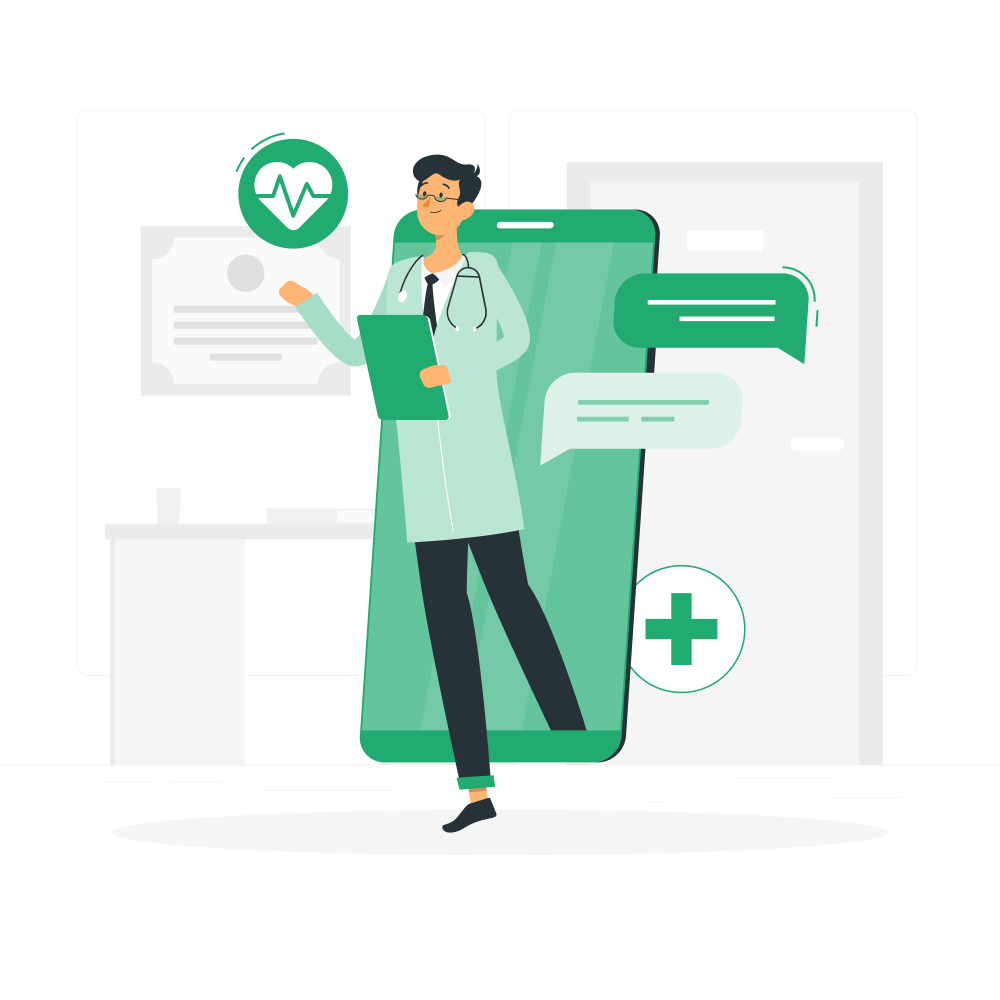 We're dedicated to crafting cutting-edge healthcare solutions that redefine the industry landscape.
Our expertise extends to a diverse range of healthcare app development services, each designed to enhance patient care, streamline operations, and empower medical professionals.

Remote Medical Training Apps
Empower healthcare professionals with seamless remote training through innovative video conferencing and technology-driven solutions.

Medical Imaging Apps
Equip doctors with the ability to efficiently view and analyze critical medical images, including X-rays, CT scans, and MRIs.

Personal Health Record (PHR) Apps
Put patient empowerment at the forefront by providing them with tools to manage and store their health information securely.

Medical Research Software
Facilitate medical research endeavors by providing comprehensive solutions for data collection, analysis, and sharing.

Electronic Health Records (EHR)
Optimize patient care with efficient organization and storage of medical information, diagnoses, medications, and test results.

Healthcare CRM
Forge stronger relationships with patients, providers, and payers through comprehensive customer relationship management solutions.
E-prescriptions Apps
Modernize healthcare practices by enabling doctors to electronically prescribe medications for improved patient convenience.
Medical Diagnosis Apps
Harness the power of AI-driven solutions to aid doctors in disease examination and diagnosis, leading to better patient outcomes.

Appointment Booking Apps
Simplify appointment booking with user-friendly portals that streamline the process and enhance patient experience.

Health Tracking Apps
Empower users to monitor and improve their health by tracking essential data like steps, calories, and sleep quality.
Explore Zenkoders Custom Healthcare App Development Engagement Options:

Construct
Long-term collaboration
Scalable, skilled team
Ownership of the team
Exclusive workspace

Time & Resources
Short to long-term partnership
Efficient, focused team
Detailed specifications
Adherence to deadlines

Fixed Cost
Flexible collaboration duration
Manageable budget and timeline
Full process control
Scalable expert team
Frequently Asked Questions
Trusted by Brands
Partnership programs powered by global tech experts.
Joining forces with industry leaders, we deliver top-notch tech solutions tailored for your business needs.